This blog hop and give away has been an amazing experience for me, and I am thrilled and humbled by your kind comments and compliments on my art.
THANK YOU, THANK YOU so much for taking the time to come over and visit and leave a comment.
Thank you so much to my new followers and new friends! You are just amazing!
And thank you so much to Vicki for making this great blog party possible.
Today is THE DAY! This lace book journal is headed to a new home.
And the winner is… Maggie Raguse of "The Mag Rag" blog.
Congratulations Maggie. Do email me with your address so I can send this lace book to its new home. I wish I had 100 of my journals to give away for each of you beautiful people who came to visit.
In the meantime, I continue to work on the tutorial. I've posted the first part here, on how to print your own images on fabric. I have also been busy putting together a kit for the lace pages, so you can follow along with your own, just as in the tutorial. You can find it here. I will be making more in the next few days, and preparing the next step of the tutorial: transferring laser copies to fabric.
The lace book kit contains everything you need to make your own lace page, all ready for you to put it together. It's an easy way to practice on your first page.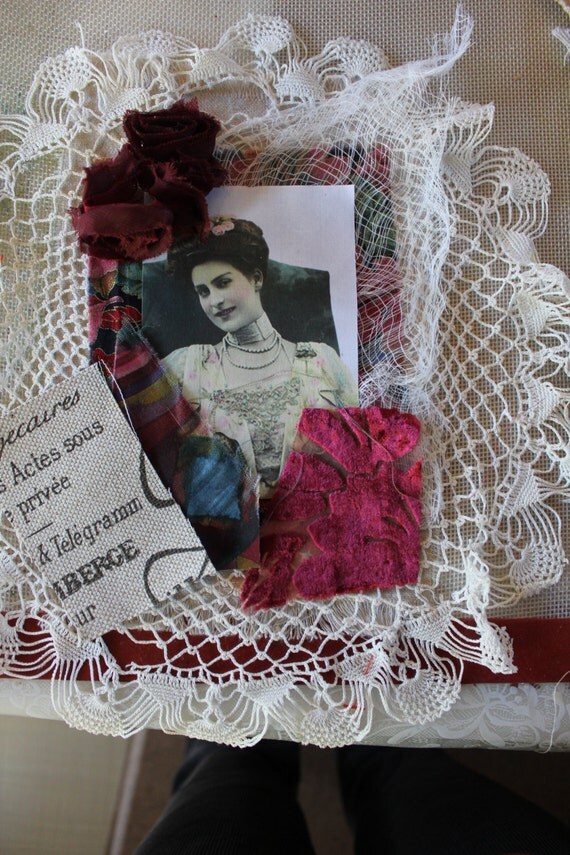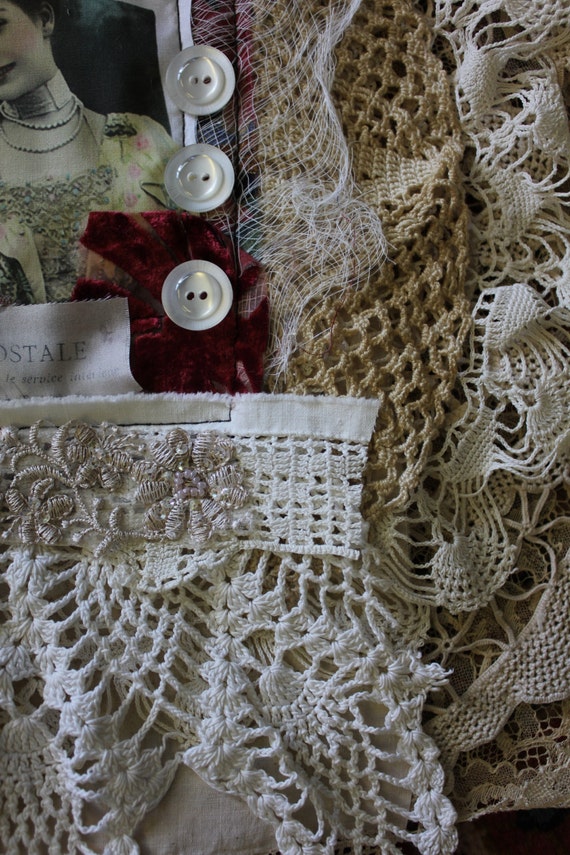 I WILL continue to do a monthly give away, so be sure to come back and enter your name.
Thank you to everyone who visited. It was an awesome party and you made it special. I love you!